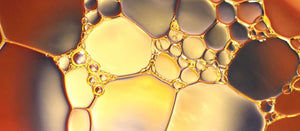 Our values consist of trust, quality and transparency. That is why all our products are formulated by trusted, expert pharmacists and manufactured in the UK.
We guarantee that our products are developed with the expertise of professionals in the field and put through a strict high-quality standard control.
PRODUCTS MADE RIGHT
Vegan Friendly, Cruelty-Free, Non-GMO and 100% Gluten Free ingredients.
We want to join in making a positive impact in the wellness industry by strictly choosing ethical and conscious practices.
We are dedicated to providing you with products entirely from natural and clean sources. All our products are vegan friendly, cruelty-free, made with non-GMO ingredients and 100% gluten-free.
EDIBLE CBD PRODUCTS
Third-Party Lab Testing
Our commitment lays in providing safe and quality solutions. That is why our edible CBD products are Third-Party Lab tested and put to the highest quality control standards. The aim of this testing is to ensure the purity of our CBD products and that they contain the correct amount of CBD. So you can safely enjoy them on a daily basis.
With transparency being at our core, we encourage you to become informed and always check the results of the tests.
Proud of our credentials
The great potential of plant-based ingredients
Learn more about our naturally-grown ingredients we use in our products and their benefits.